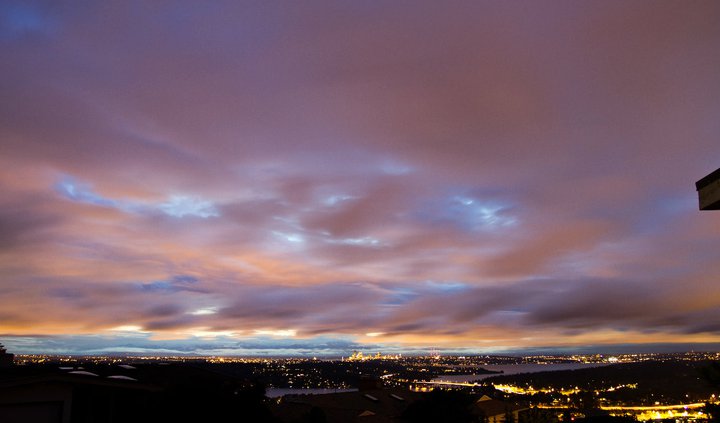 KIRKLAND, Washington (Sept. 6, 2017) – As smoke and ash blanketed parts of Washington state, one real estate broker noted, "Even in a fire there are some cooler spots, and seasonally, the housing market is in a cooler spot."
The latest numbers from Northwest Multiple Listing Service show there are both cooler spots and hot spots, with the demand for housing and prices showing few signs of being extinguished.
"For August, we experienced a more robust market than anticipated," remarked Diedre Hanes, principal managing broker-South Snohomish County at Coldwell Banker Bain in Lynnwood. "Compared to years past, we've seen very limited slowdown," she added.
Pending sales area-wide during August totaled 11,867 transactions, barely exceeding the number of new listings (11,781) added during the month. At month end, there were 15,987 total active listings in the MLS database, a shrinkage of 12.8 percent from a year ago.
Sparse inventory is a likely factor in the flat pending sales, with year-over-year pending sales for all areas down .09 percent (11,867 versus 11,878). Of the 23 counties in the Northwest MLS report, 15 had fewer mutually accepted offers last month compared to twelve months ago. Last month's total was up slightly from July's figure of 11,800.
Credit the flurry of back-to-school activities and end-of summer vacations for sidetracking some sellers and buyers. "Typically, the last two weeks or so of August cool a bit and the market picks up again full steam once school resumes," said Northwest MLS director Frank Wilson.
Wilson, the branch managing broker at John L. Scott in Poulsbo, described activity as a "fast-paced seller's market," but said the "stagnant pool" is beginning to grow as sellers realize they can't overprice their homes, "even in this market." With football season getting underway he expects open house schedules to adjust around Seahawks game times, with Saturdays becoming the preferred showing day.
Gary O'Leyar, designated broker/owner of Berkshire Hathaway HomeServices Signature Properties, also commented on seasonal patterns. "This past summer market seems to have followed previous years' seasonal conditions. While inventory remained low, there was some change of pace from the winter-spring market," he stated.
O'Leyar said savvy buyers took advantage of slightly longer market times, affording them the opportunity for reasonable contingencies. "Although we saw multiple offers, they were down somewhat, and several offer review dates came and went with no offers by those deadlines."
Changing seasons will likely mean a drop-off in listing activity, agreed J. Lennox Scott, who was upbeat on summer sales. "It's been our best summer ever for sales activity with June, July and August clocking in a record number of transactions," said Scott, the chairman and CEO of John L. Scott. He credits strong job growth and attractive interest rates ("the lowest they've been since last November") with propelling sales.
"It's still a frenzy market in the more affordable and mid-price ranges," he said, while also noting the luxury segment continues to outpace last year's market "in a huge way."
System-wide, 3,727 single family homes have sold for more than a million dollars during the first eight months of the year, surpassing last year's total of 2,456 such sales during the same time frame – a jump of nearly 52 percent.
With further drops in inventory likely during the fourth quarter, Scott and others expect sales will continue at a quick clip.
"As we head into fall, September and October will see new listing inventory drop by about 20 percent from the summer months, so the next two months will be the best opportunity for selection and availability for buyers to purchase a home," Scott suggests. "Starting in November, the number of new listings will drop by another 30 percent over the winter," he added.
"We continue to see low inventory drive the story in the Puget Sound region," observed Mike Grady, president and COO of Coldwell Banker Bain. Thirteen of the 23 counties in the MLS report had double-digit declines in inventory compared to a year ago.
Area-wide, including single family homes and condominiums, the 1.55 months of supply for August slipped from both July (at 1.62 months), and from the year-ago number of around 1.9 months. King County continued to have the tightest inventory, at 0.93 months.
Commenting on rising prices – up 8.3 percent across the MLS service area – Grady said, "Of course, that old law of supply and demand has its natural effect." The trend is consistent throughout the MLS service area, he noted, adding, "With King County prices escalating at such a fast rate (up 17 percent), the ripple effect will continue to push prices throughout the area, first in neighboring counties, then throughout the region."
"Kitsap continues to see its share of multiple offers," Wilson reported, adding, "The effects of this seller's market can be seen in the 13 percent price increase from a year ago. Also, with more attention coming to Kitsap due to the new fast ferry system there is no reason for prices to temper any time soon."  He believes challenges for "pent up sellers" will persist "as they have no place to move once they sell their home."
"Nobody likes this market, – not sellers, not buyers, not real estate brokers," proclaimed Northwest MLS director Dick Beeson. The reasons vary, he explained. "Sellers aren't necessarily happy because they think they could be leaving money on the table. Buyers think they're paying too much. And brokers think sales are more complex and fraught with peril than previously, making them harder to close."
Beeson, the principal managing broker at RE/MAX Professionals in Gig Harbor, believes Seattle and surrounding areas are "forever changed" by this market. "The change isn't going to be painless. Housing scarcity and increasing prices are sore spots." Whether price increases will subside is anyone's guess, he added.
Prices aren't the only worry, suggested Haines. She said low appraisals occur on about one of every three sales. "The low appraisal number remains consistent at $25,000-to-$30,000 below sales price when it occurs. It makes one wonder why – coincidence or something else?" she stated.
Haines noted multiple offers are continuing, but added a note of caution to sellers: "Overpriced listings are not getting showings or offers. Buyers are well educated and well informed, which definitely eases fears of a developing bubble."
Condos offered little relief for anxious buyers. Inventory dropped nearly 25 percent from twelve months ago, but pending sales somehow managed to outgain year-ago totals (up nearly 2.9 percent). At the end of August, there was less than a month's supply of condos for sale across all areas served by Northwest MLS. King County's supply was slightly better than two weeks. Prices rose 6.7 percent overall, and were up 11.3 percent in King County, 12.6 percent in Snohomish County and 14.5 percent in Pierce County. This tri-county area accounted for nearly nine of every 10 sales.
Northwest Multiple Listing Service, owned by its member real estate firms, is the largest full-service MLS in the Northwest. Its membership of more than 2,200 member offices includes more than 26,000 real estate professionals. The organization, based in Kirkland, Wash., currently serves 23 counties in the state.
Copied from the original post published by NWMLS