🏡 Unveiling the Latest Market Dynamics: Stay ahead of the curve with our exclusive Seattle and Bellevue real estate market update for August 2023! This video is your go-to resource for a deep dive into the housing trends shaping these vibrant Washington cities. Whether you're a potential buyer, seller, or just curious about market shifts, our update is a treasure trove of insights you can't afford to miss. 📈 Navigating the Market for Buyers: Planning to invest in Seattle or Bellevue? Our update is a goldmine of data-driven insights! Explore the current inventory, competitive pricing strategies, and expert tips to empower your market journey. 🏢 Empowering Sellers with Expert Tips: If you're selling your property in these thriving cities, we've got your back. Discover essential strategies to elevate your listing and attract potential buyers in this dynamic market. 📊 Future-Focused Predictions: Our team of real estate experts breaks down the numbers and delivers precise predictions for the upcoming months. Stay prepared for what lies ahead!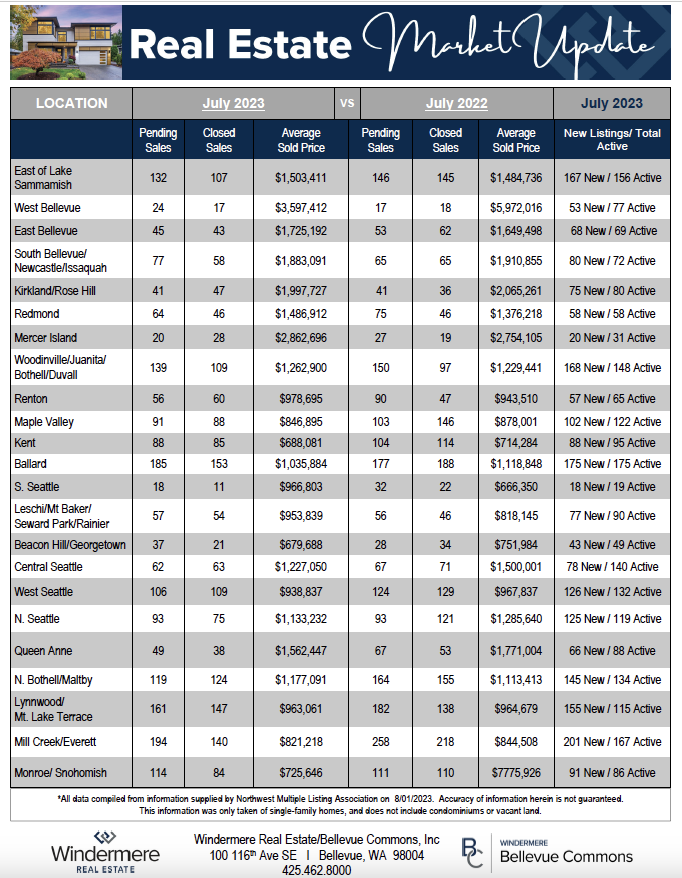 Summer BBQ Party Highlights:
Our summer BBQ was a hit! If you couldn't join us or want to relive the fun, check out our YouTube video for the highlights.