It was a great year! We enjoyed celebrating the upcoming holidays with our clients and partners! It means a lot to us to be a part of such an important journey in your life. Thank you for allowing us to serve your Real Estate needs.
Thank you for coming and Happy Holidays!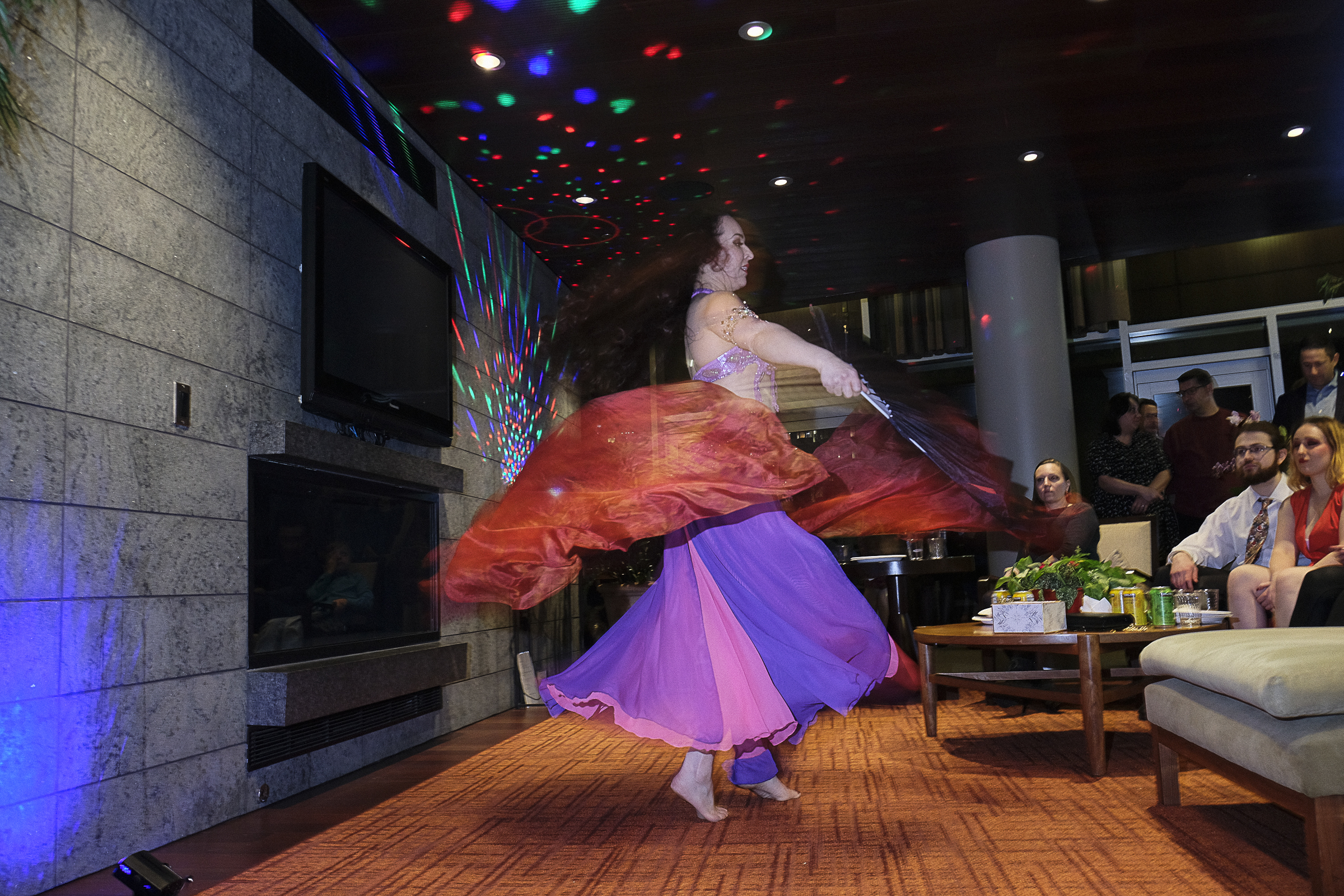 Originally published on the Windermere Blog.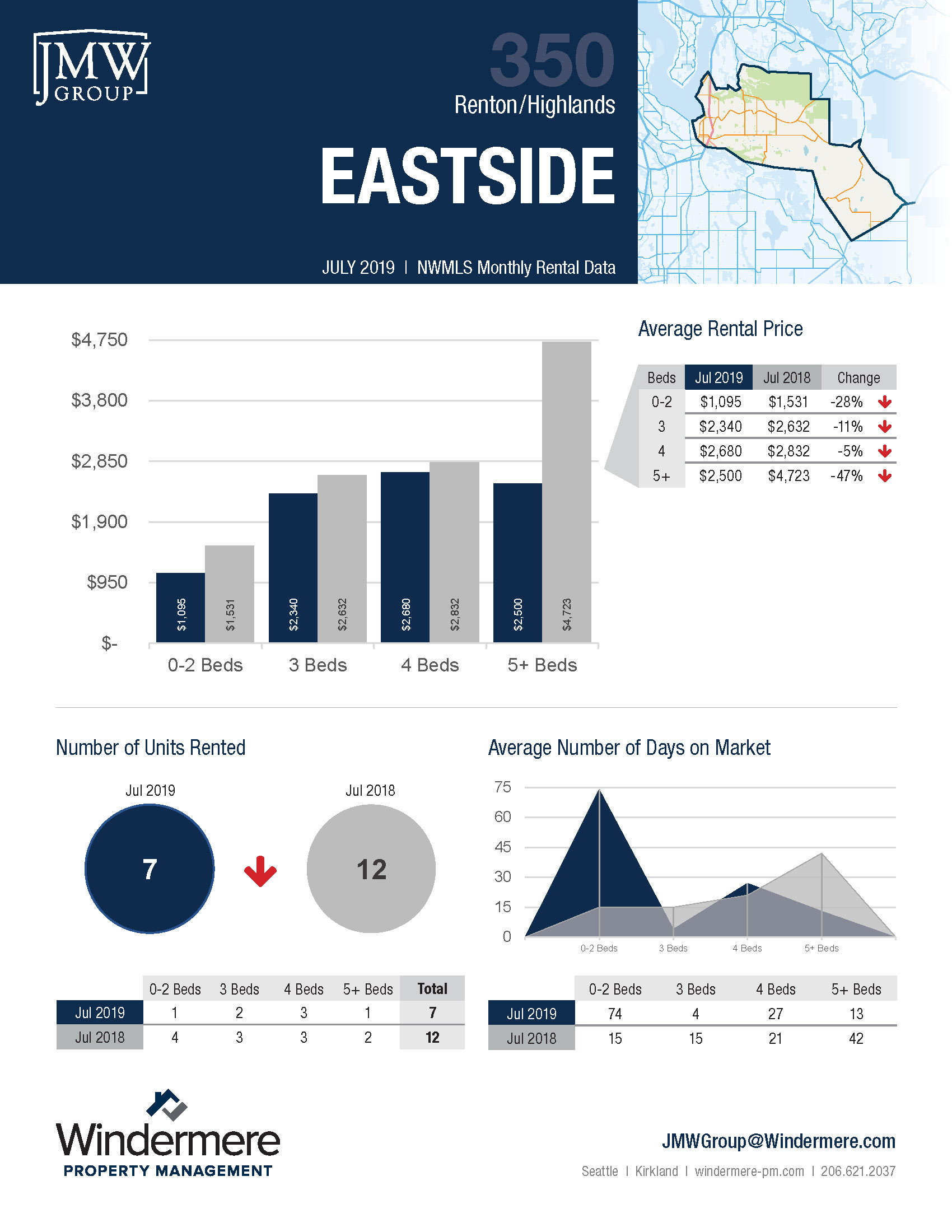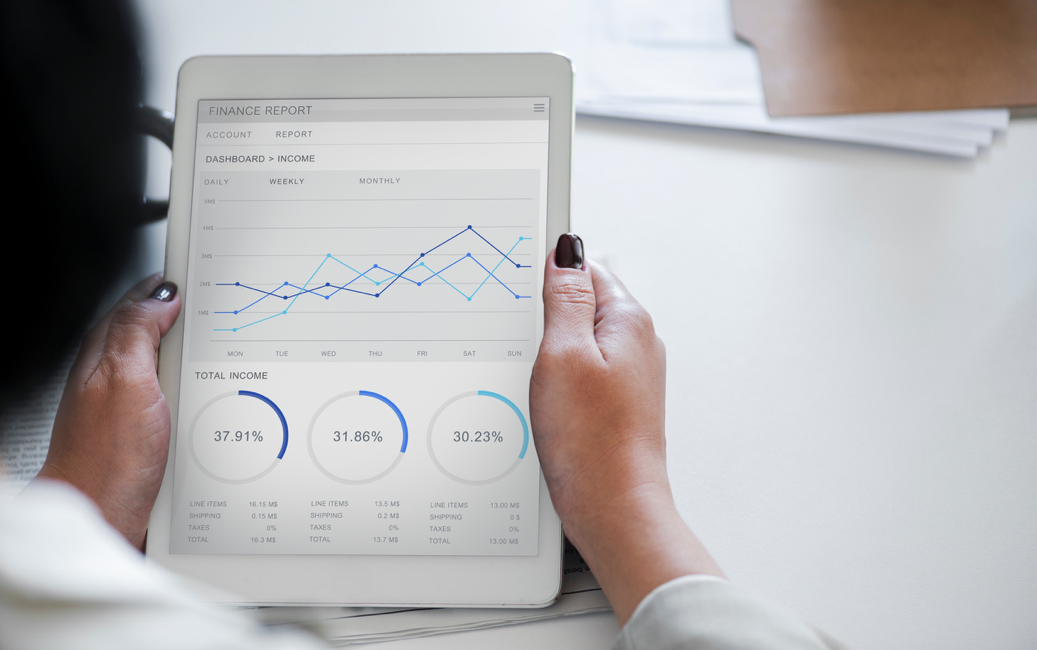 Photo Credit: Rawpixel via Unsplash
Few topics cause more division among economists than the age-old debate of whether you're better off paying off your mortgage earlier, or investing that money instead. And there's a good reason why that debate continues; both sides make compelling arguments.
For many people, their mortgage is the largest expense they will ever incur in their lives. So if given the chance, it only makes logical sense you would want to pay it off as quickly as possible. On the other hand, a mortgage is also the cheapest money you will ever borrow, and it's generally considered good debt. Any extra money you obtain could be definitely be put to good use elsewhere.
The reality is, however, a little less cut and clear. For some homeowners, paying off their mortgage earlier is the right answer. While for others, it would be far more advantageous to invest their money.
Advantages of paying off your mortgage earlier
You'll pay less interest: Each time you make a mortgage payment, a portion is dedicated towards interest, and another towards principal (we'll ignore other costs for now). Interest is calculated monthly by taking your remaining balance, the length of your amortization period, and the interest rate agreed upon with your lending institution.
If you have a $300,000 mortgage, at a 4% fixed rate over 30 years, your monthly payment would be around $1,432.25. By the time you finish paying off your mortgage, you would have paid a total of $515,609, of which $215,609 were interest.
If you wanted to lower the total amount you pay on interest, you don't need to make a large lump sum to make a difference. If you were to increase your monthly mortgage payment to $1,632.25 (a $200 a month increase), you would be saving $50,298 in interest, and you'll pay off your mortgage 6 years and 3 months earlier.
Though this is an oversimplified example, it shows how even a small increase in monthly payments makes a big difference in the long run.
Every additional dollar towards your principal has a guaranteed return on investment: Every additional payment you make towards your mortgage has a direct effect in lowering the amount you pay in interest. In fact, each additional payment is, in fact, an investment. And unlike stocks, bonds, and other investment vehicles, you are guaranteed to have a return on your investment.
Enforced discipline: It takes real commitment to invest your money wisely each month instead of spending it elsewhere.
Your monthly mortgage payments are a form of enforced discipline since you know you can't afford to miss them. It's far easier to set a higher monthly payment towards your mortgage and stick to it than making regular investments on your own.
Besides, once your home is completely paid off, you can dedicate a larger portion of your income towards investments, your children or grandchildren's education, or simply cut down on your working hours.
Advantages of investing your money
A greater return on your investment: The biggest reason why you should invest your money instead comes down to a simple, green truth: there's more money to be made in investments.
Suppose that instead of dedicating an additional $200 towards your monthly mortgage payment, you decide to invest it in a conservative index fund which tracks S&P 500's index. You start your investment today with $200 and add an additional $200 each month for the next 30 years. By the end of the term, if the index fund had a modest yield of 5% per year, you will have earned $91,739 in interest, and the total value of your investment would be $163,939.
If you think that 5% per year is a little too optimistic, all we have to do is see the S&P 500 performance between December 2002 and December 2012, which averaged an annual yield of 7.10%.
A greater level of diversification: Real estate has historically been one of the safest vehicles of investment available, but it's still subject to market forces and changes in government policies. The forces that affect the stock and bonds markets are not always the same that affect real estate, because the former are subject to their issuer's economic performance, while property values could change due to local events.
By putting your extra money towards investments, you are diversifying your investment portfolio and spreading out your risk. If you are relying exclusively on the value of your home, you are in essence putting all your eggs in one basket.
Greater liquidity: Homes are a great investment, but it takes time to sell a home even in the best of circumstances. So if you need emergency funds now, it's a lot easier to sell stocks and bonds than a home.
First posted on windermere-bellevue.com.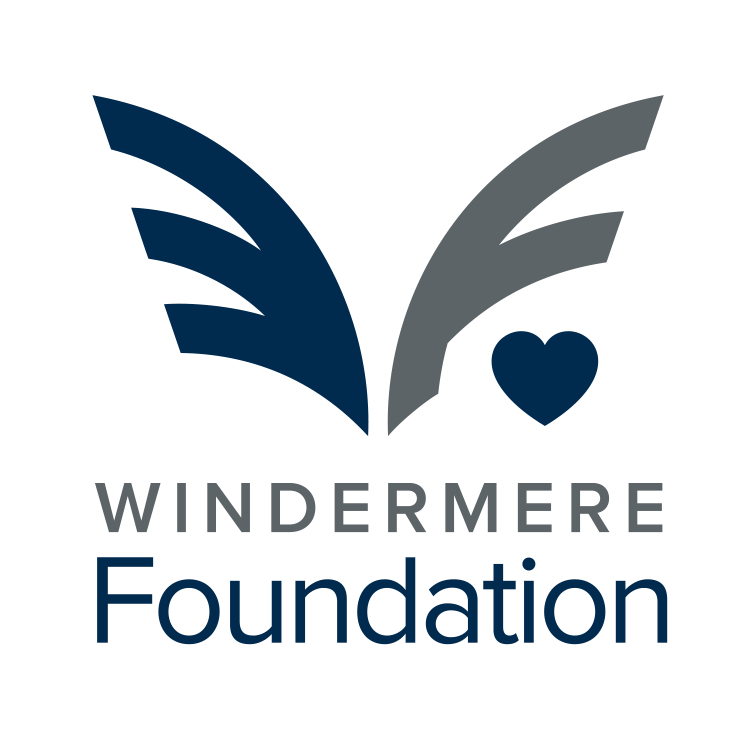 by Marilou Ubungen originally posted on the Windermere blog
Education First Scholarship Program
It's that time of year again! As families prepare to send their kids back to school, Windermere agents have been out in their communities raising money to support programs that provide school supplies and scholarships to students in need.
These are a just a few examples of how Windermere agents are making a difference.
Seattle, WA:  For the second year in a row, agents with the Windermere Wall Street Group offices have pooled their local Windermere Foundation funds to sponsor college scholarships for low-income youth who strive to improve their lives. Through a partnership with Education First, students receive tuition assistance along with access to college coaching services to stay on track.
The Windermere Wall Street, Magnolia, and Queen Anne offices used their funds to sponsor Yosef Yirdaw, who plans to study computer science at Eastern Washington University. Originally an orphan from Ethiopia, he shined in high school with both academics and cross country.
The Windermere office in West Seattle sponsored Brandon Olivera, a Chief Sealth High School graduate heading to the University of Washington, who is setting an example for his younger brothers to follow. During high school, Brandon spent many hours working in his father's restaurant while making sure to help his siblings with their homework.
Both scholars will be the first in their families to attend college. The Windermere Wall Street Group offices have generously donated a total of $12,000 to Education First's scholarship program since 2016.
Equipped 4 Success School Supply Drive
Alameda, CA:  Through the Windermere Foundation, Windermere Bay Area Properties offices donated $1,000 to the Alameda Education Foundation (AEF) to purchase new backpacks and supplies for their Equipped 4 Success School Supply Drive. Contributions to the drive provide homeless, formerly homeless, and low-income students with the materials they need to be ready to learn on the first day of school.
The mission of the Alameda Education Foundation is to engage the community, raise funds, and coordinate programs to support and enhance the quality of K-12 public education in Alameda.
Make The "Change" For Lewis County
Centralia, WA:  On August 21, the Windermere Centralia office teamed up with KELA/KMNT Radio to host the Make The "Change" For Lewis County fundraising event. A school bus was parked next to the Windermere office to collect school supplies, checks, cash or change, and KELA/KMNT Radio was on site broadcasting live from the event. Over $2,000 worth of school supplies were collected for Lewis County schoolkids in need.
High Point Healthy Families Celebration
Seattle, WA:  Approximately 830 community members attended this annual event on August 15 hosted by Neighborhood House, whose mission is to partner with diverse individuals and families to build community and achieve their goals for health, education, and self-sufficiency. With the help of a $3,000 donation from the Windermere Foundation, Neighborhood House was able to purchase enough school supplies to stuff 500 backpacks and serve 100 more school-aged youth than last year. Seattle Mayor Jenny Durkan was also on hand at the event to help distribute backpacks.
Thanks to the generous donations and support of Windermere owners, agents, staff, and the public, the Windermere Foundation has been able to raise over $36 million since 1989 to support local non-profit organizations that provide services to low-income and homeless families in our communities. If you'd like to help support programs in your community, please click on the Donate button.
To learn more about the Windermere Foundation, please visit WindermereFoundation.com.
First posted at windermere-bellevue.com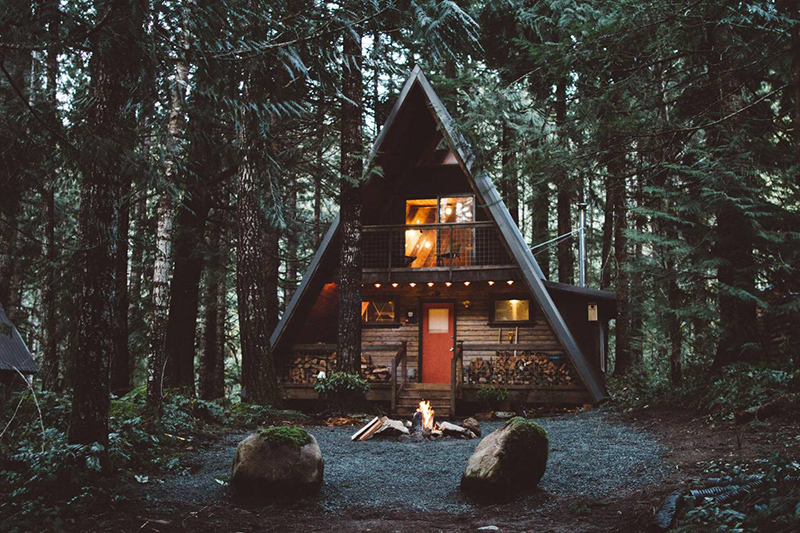 Labor Day weekend is upon us which usually marks the end of adventure season. But it doesn't have to! The Pacific Northwest is home to endless beautiful spots for hiking, camping, winter sports, and more. So even though we're about to head into the quiet months, you can still get out and explore in the fresh air or cozy up in a cabin like this one on Mt. Rainier. Check it out.
Two IT giants are planning to expand their campuses in Redmond at the same time.
Facebook has spent $106 million on construction and development permits for Oculus offices in Redmond over the last three years. And in 2018 alone, Facebook spent $88.3 million on Oculus -related permits for as many as eight new offices in the area. BuildZoom's analysis identifies five properties, in particular, all on Willow Road in Redmond, that span more than 90,000 square feet of lab and office space. Those locations are 10545 Willows Rd., 10785 Willows Rd., 9805 Willows Rd., 9845 Willows Rd. and 9461 Willow Road.
Microsoft will construct 18 new buildings on the campus over the next five to seven years,  which currently has 80. It will renovate several other buildings to give them a modern, open feel.